Preventing Recurring Mold Damage for Portsmouth Residents
3/30/2023 (Permalink)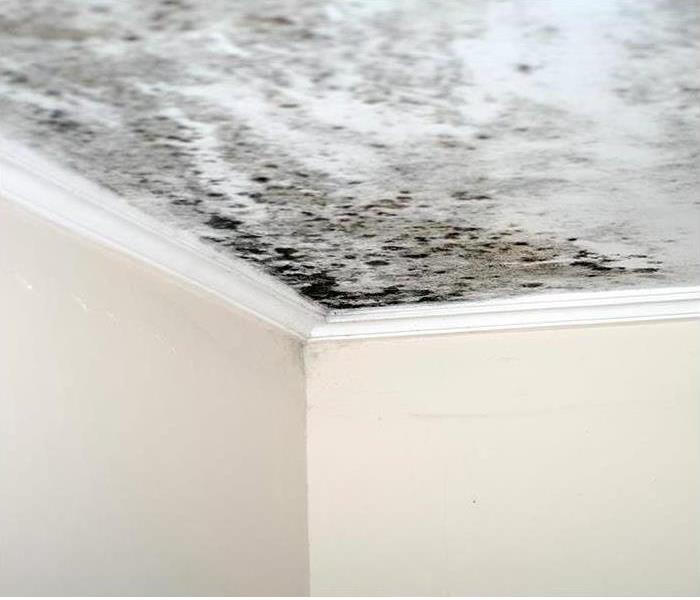 No matter the scope of the mold damage in Portsmouth, our team will be able to remediate the area "Like it never even happened."
SERVPRO Mold Remediation Technicians Can Help Neutralize Microbial Growth
Mold usually occurs in homes that have moisture problems or damp spots. As your property ages, it becomes more susceptible to these issues, becoming more apparent during heavy rainfall, seasonal temperature changes, or plumbing malfunction. Microbial growth does not always go away by itself. Sometimes, professional remediation is required to return your home to its normal condition.
It is helpful to remember that mold damage in your Portsmouth home is not inevitable. Professionally trained and licensed technicians in the area can help to ensure microbial growth does not become a permanent issue. At SERVPRO, we like to reassure homeowners that microorganisms are not scary. Modern antibiotics like penicillin are derived from molds, and spores naturally occur in almost all indoor spaces. At the same time, we understand that unchecked microbial growth can be a problem for homeowners as it produces odor, damages decor, and can be unhygienic. The transition from being an unnoticeable part of the home to an issue requiring remediation occurs when spores settle in moist or humid regions of your property. Micro-organisms thrive in moisture, which allows them to grow and reproduce. We are here to correct the moisture problems in your home, remediate growth and remove infested materials.
How Unchecked Fungi Can Damage your Property
Microbes release microscopic particles into the air space of your home, which can create malodor. Indoor air quality is often a focal point of effective remediation.
Digestive enzymes that allow microorganisms to process organic matter into energy for growth can take a toll on decor. Common signs include weakening drywall or discoloration.
Mold reproduces and grows in short cycles that take around 72 hours. Due to these short growth cycles, micro-organisms can rapidly spread from one area to another.
Lab-testing different types of microbes is a time-consuming task. We believe that the visible symptoms of mold are enough to justify remediation, but we are happy to work with both indoor environmental specialists and industrial hygienists during any project. However, our crew chiefs and remediation technicians can handle most household issues without external assistance. We rely on scientifically proven protocols to remediate microbial growth, endorsed by the Environmental Protection Agency (EPA) and the Institute of Inspection, Cleaning, and Restoration Certifications (IICRC). Below are the core protocols supported by these two restoration bodies.
Core Principles for Effective Household Remediation
Containment uses physical and atmospheric barriers to prevent airborne mold spores from traveling from one part of the home to another. The containment protocol is usually achieved with thick polyethylene sheeting and negative air pressure machines.
Demolishing and disposing of porous, infested materials. Some of these materials may include parts of the building assembly such as drywall and insulation, which SERVPRO can replace once areas are fully-remediated.
Production controls dovetail with containment protocol. These include personal protective equipment (PPE) and decontamination rooms to prevent spores traveling via technician's clothing or equipment. We may also use EPA-registered antimicrobial spraying to stop mold from passing through the stages of growth during remediation.

Ensuring that fungal colonization is not a recurring issue in your home requires trained remediation technicians. Contact SERVPRO of The Seacoast, SERVPRO of Dover-Rochester, and SERVPRO of Durham for mold damage remediation at (603) 433-4300.