How Can I Get Rid of Smoke Odors After a Small Kitchen Fire?
1/11/2022 (Permalink)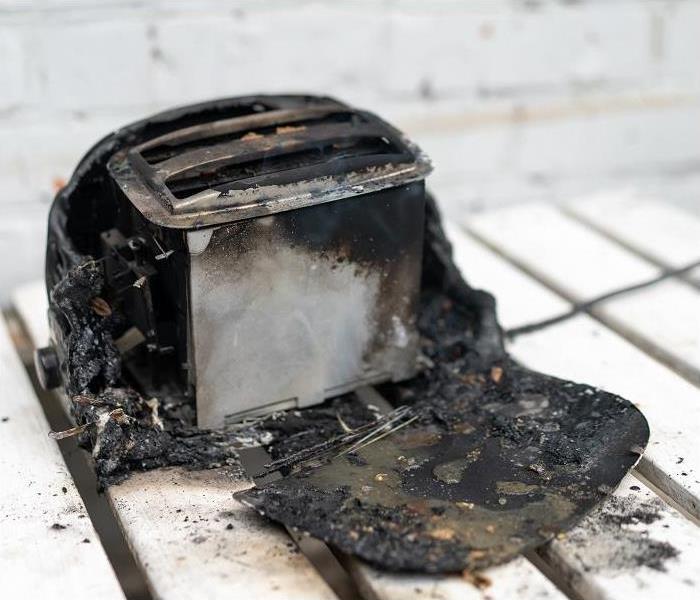 There are many sources of kitchen fires, and even small fires can cause more damage than meets the eye.
For Fire Damage Restoration and Deodorization of Your Portsmouth Home Call SERVPRO
Odors are volatile molecules that people's noses sense when they are present in the air. Since fragrances are easily evaporative, they eventually go away or dissipate once the source gets removed; however, the removal process can take a long time.
What Can Cause Smoke Odors to Exist?
During fire damage projects in Portsmouth, foul aromas usually get caused by burnt materials or soot residues that are present after the blaze gets extinguished. The first step our SERVPRO technicians take during the restoration process is to remove all charred items and clean any surfaces that contain soils and soot residues. Once we capture all soils, residues, and burnt materials, we dispose of them in sealed plastic bags, so other previously unaffected areas of your home do not get contaminated.
What Do You do If Unpleasant Smells Still Exist After All Soot Residues Have Been Cleaned and Burnt Materials Have Been Removed?
In some situations, foul aromas can still be present after soots have been disposed of because the smoke can penetrate porous materials deeply. When this occurs, we can use the following products and equipment to deodorize your house:
Odor Counteracting Beads- These are made of a special treated porous material that, as soon as the bag is opened, deodorant molecules get released into the air.
Deodorant Granules or Pellets- These specialized pellets or granules are odor absorbers that act as a sponge and hold in odors.
Water-Based Odor Counteractants- Specialized chemicals can be added to cleaning solutions that can help counteract malodor particles.
Ultra-Low Volume (ULV) Misters- ULV foggers break down water-based deodorants into a mist so the chemicals can penetrate porous materials.
Thermal Foggers- Thermal machines break oil-based deodorants down even smaller so it can travel through your structure in the same way smoke did.
Sealers- Specialized sealant paints can trap in malodor molecules.
If you ever smell smoke in your home after you have a small kitchen fire in Hampton or Exeter, call SERVPRO of the Seacoast at (603) 433-4300.