How Our Experts Handle Fire Damage In Your Hampton Home
10/15/2021 (Permalink)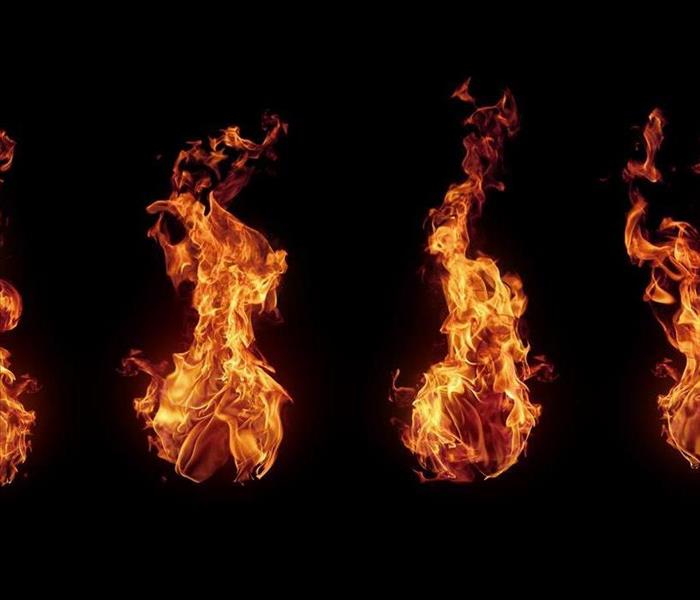 SERVPRO IICRC certified technicians are trained and experienced in all phases of fire damage restoration.
Guidelines On Handling Fire Damage In Your Hampton Home
The flames from a fire of any size can create dangerous conditions in your house quickly by damaging furniture, cabinets, countertops, tiles, and appliances in minutes. After extinguishing a fire successfully, the amount of destruction left to handle can be overwhelming. Therefore, it is vital to use fire restoration services to return your property to its pre-fire damage condition.
After a fire damages your Hampton residential property, soot and smoke can travel and penetrate other rooms, ruining carpeting, paint, upholstery, clothing, draperies, and other belongings. Ventilating your house is a vital first step to cleaning up after a fire. You can start the remediation process by taking the following steps:
Wear gloves like household dishwashing gloves, pants, and long-sleeved shirts before cleaning up the surfaces with soot and smoke residues to avoid skin contact.
Wear personal protective gear like a dust mask to avoid breathing in airborne particles such as ash.
Ventilate your property by opening the windows and doors to eliminate odor and smoke.
Dispose of burned debris to eliminate scents.
Use cooking oil to wipe metallic finishes, preventing staining and rusting.
You should also not hesitate to seek help from SERVPRO franchise professionals. Our restoration team has extensive training in dealing with fire damage. We understand that the destruction may be more severe than it appears, and we know where to check to prevent the need for future restoration services.
Our Fire & Smoke Damage Restoration Technicians (FSRT) can arrive at your house within an hour of receiving your call and assess the damage. This allows us to determine the fire restoration services required and then work diligently to restore your property. We have the tools and equipment needed to remove soot and smoke from your property. Smoke and soot can cause stains and discoloration on walls and ceilings. The acidic residues in soot can ruin the interior of your property and countless belongings if you do not eliminate them rapidly.
Fire and Smoke Damage Restoration and Cleanup
Our technicians can loosen smoke residues from different surfaces using mild, moderate, or heavy agitation. For mild agitation, we can use brushes, vacuums, feather dusters, or compressed air. For moderate agitation, we can use dusting cloths, dry cleaning sponges, or cleaning towels. If your house has a significant amount of smoke residues, our crew can remove them using tools that produce heavy amounts of agitation like Roto pads and brushes, sandpapers and steel wool, and blasting equipment that blasts some type of media against the soiled surfaces.
Your property could also have water damage because of burst pipes or the water that firefighters used to stifle the flames. Our SERVPRO technicians can extract the water using shop vacs and dry the affected areas using air moving and dehumidification equipment.
When a fire happens in your home, call the team of highly trained technicians at SERVPRO of The Seacoast for fire restoration services. You can reach us at (603) 433-4300. We're Faster to Any Size Disaster.