Destination Dining Plans Saved By Speedy SERVPRO Water Removal
6/9/2021 (Permalink)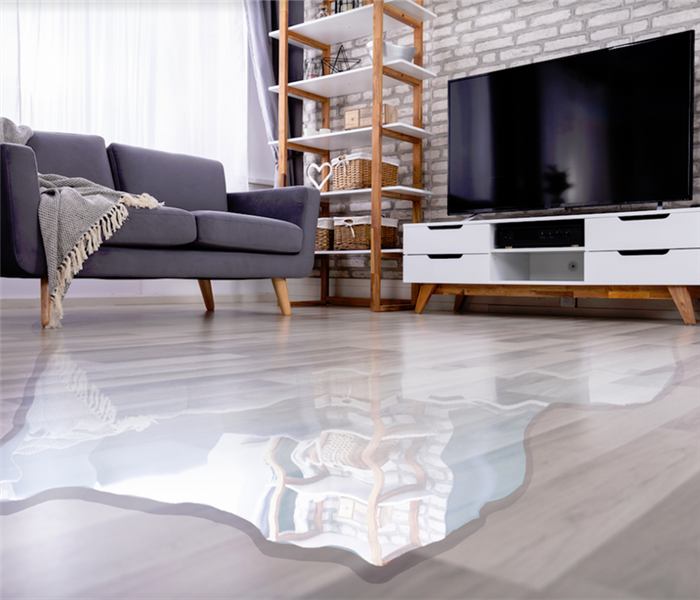 Facing commercial water damage? Team SERVPRO can help with water removal equipment and certified technicians to tackle the job.
Our Technicians Arrive Quickly to Tackle Drying Out Your Property After a Flooding Event
Quaint and imbued with decades of dining memories, fine restaurants housed in historic Hampton buildings are precious to their owners, the staff who work in them, and the loyal clientele who arrive for anniversaries, birthdays, and other special occasions. A significant water event can place all three groups of individuals in peril of losing a treasure. Our crews are up to the task of remediating the water.

The strain of a hundred years of freshwater flow finally breaks a vital pipe in your restaurant, pouring gallons upon gallons of water into your kitchen and food storage areas. Immediate commercial water removal in Hampton is essential to the continuation of your business, run for more than a century by your family. Our locally owned restoration company appreciates the severity of this crisis and responds as soon as possible.

You limit the damage by shutting off the water flow before we arrive to do a thorough assessment and begin the work of water removal and structural drying. Because many appliances in your kitchen are wired, power may be shut off. This is not a problem as SERVPRO's submersible pumps and water extractors are truck mounted. Our technicians commence pumping and extraction operations while other workers take moisture measurements and use scanning technology to locate any hidden pockets of water.

Resolving the trapped water issue is crucial as if left in this warm and high-nutrient environment, mold could become a problem in as little as 48 hours. We work quickly and steadily to make water removal the primary task by minimizing the secondary damage that typically arises when water stands. SERVPRO managers also work with you, the city inspectors, and the insurance company to ensure that the restaurant is running again as soon as possible.

An intense session with industrial-sized air movers and desiccant dehumidifiers reduces the moisture in the structure to normal levels. Only stone and tile floors were affected, meaning no carpet or rug remediation was necessary. Working as a team, SERVPRO and your staff look forward to welcoming diners again for their special events and romantic dinners.

SERVPRO of The Seacoast is a committed member of our community, ready to assist with any water emergency. Call our staff at (603) 433-4300 immediately after a crisis to schedule an assessment.