Let The Professionals Handle Commercial Flood Damage Remediation in Portsmouth
7/8/2019 (Permalink)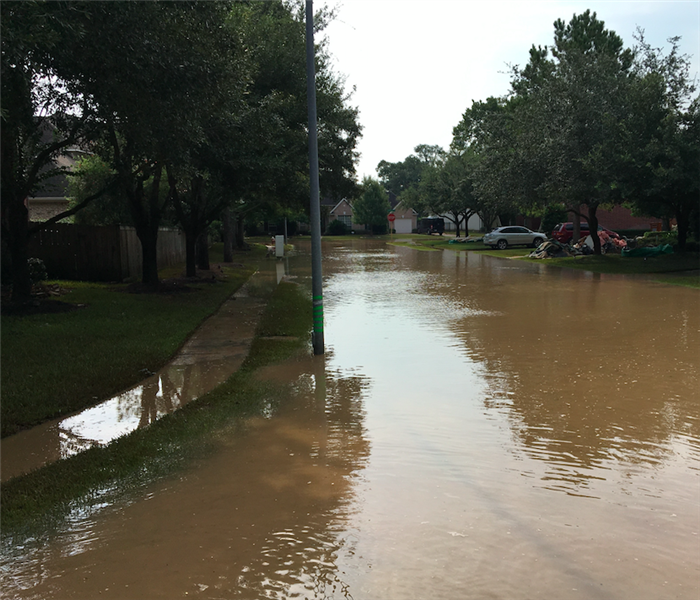 Commercial flood damage in Portsmouth should be dealt with properly. Call the professionals at SERVPRO today for help.
Clean and Contaminated Commercial Flood Damage Restoration for Portsmouth Business Owners
Out of hours property damages need immediate attention to avoid temporary closures and minimize loss of revenue. In a customer-facing service, the presence of malodors, staining, or closure can have a significant impact on your business reputation. We offer a rapid response unit for commercial property owners to call in times of emergency. Highly trained technicians can be dispatched to remove large quantities of water or contamination issues that go beyond the remit of your in-house janitorial team.
A business owner needs professional restoration for commercial flood damage in Portsmouth. These issues can be the result of a backed-up sewer point, resulting in contamination with health and safety concerns or the result of unpredictable natural weather events. Our crew chiefs have Institute of Inspection, Cleaning and Restoration certifications (IICRC) that help them to perform professional, efficient services to the local business community.
Our primary concern is the safety and integrity of your commercial property. On arrival, SERVPRO technicians can carry out a scoping procedure to test for structural integrity or potential safety hazards. Hazards could include submerged electrical wiring or waterlogged floors and ceilings, which could result in an unsound structure. These safety checks are essential to carrying out a sufficient restoration.
Where raw sewage is concerned, extra care must be taken to avoid cross-contamination. SERVPRO can set up physical barriers and quarantine certain areas to localize the issue. Wearing the correct personal protective equipment (PPE), a technician can then move in to remove contaminated materials and dispose of them in line with state and federal guidelines.
Utilizing a wide range of sanitizers, disinfectants, and other chemical agents SERVPRO can restore your place of business to its preloss condition and make it safe for both customers and staff. Generally, contaminated materials can be shoveled out, while gas pumps help to remove standing water. At the end of service, thorough deodorization can make the damage "Like it never even happened."
For assistance in clean and contaminated water emergencies, contact SERVPRO of the Seacoast at (603) 433-4300 today.
Click here to see more about Portsmouth.