Do You Know How to Remove Oily Soiling From Your Fire Damaged Exeter Home?
1/21/2020 (Permalink)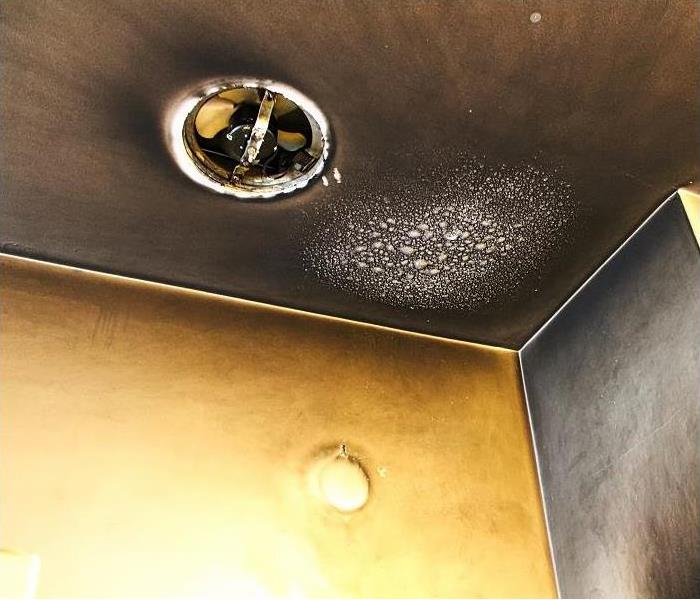 Smoke and soot damage are difficult to remove. We have the cleaning agents and expertise to remove all types of soiling.
Removing Oily Soiling from Exeter Homes After a Fire
The combustion of materials when a structure fire moves from one room to another can leave various residues and sediment throughout your Exeter property. Removing these layers of carbon and debris from affected surfaces is a process that must get done carefully using sophisticated tools and potent cleaning products. The wrong approaches, such as inappropriately cleaning oily soils from materials, can lead to staining and irreparable damage.
Oils that exist on surfaces must get sufficiently evaluated by our professionals when the scoping of the job determines the extent of fire damage in Exeter properties. The purpose of this inspection and evaluation is to assess the severity of the soiling. Depending on the depth and heaviness of the present oily soil, various approaches, products, and techniques are necessary.
Light Soiling
As you might already have learned through various stages of your life, oil and water do not mix. Therefore, special considerations must get made for how fire damage soiling gets removed when it is oil-based. If the soil is light enough on a surface, it is possible that these particles can get emulsified with the application of water-based detergents. The detergents can attach to this soiling and pull it away from the surface and get rinsed clean.
Heavy Soiling
Heavy soils present more significant obstacles for our SERVPRO technicians. The right approach here can help to prevent a need for removing damaged construction materials and structural elements. In many situations, the answer is dissolving. Unlike emulsion, heavier soils do not react positively with water-based detergents. Instead, solvents are a better solution because they can work to dissolve residues that are not water-soluble. We have many potent solvents to choose from depending on the type of material hosting the oily soil.
Cleaning up damaged surfaces after fire loss incidents can be a challenge for even the experienced professionals of our SERVPRO of The Seacoast team. With a combination of water-based detergents and solvents, we can work to remove oily substances to protect and restore damaged materials and contents throughout your home. Contact us anytime at (603) 433-4300.
More about Exeter.