Understanding the Deodorization Process After Flood Damage to Your Hampton Home
3/22/2019 (Permalink)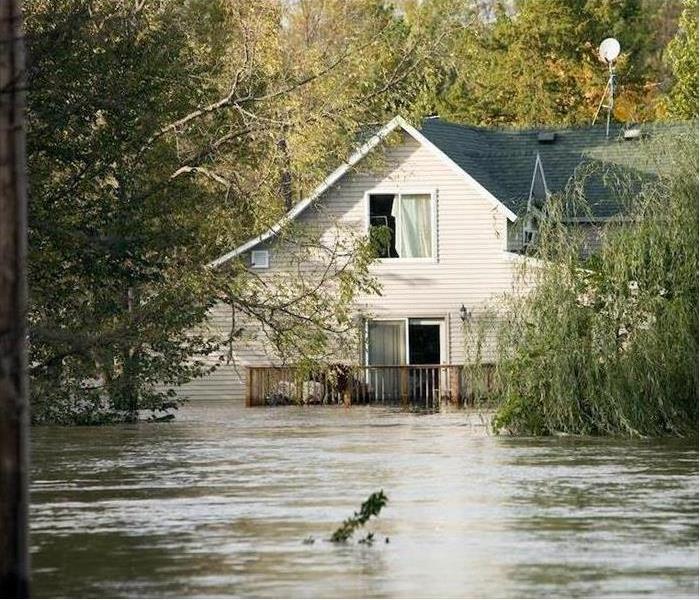 After facing a flooding event, contacting SERVPRO is your best bet towards total remediation including any lingering odors. Call right away.
SERVPRO Professionals First Dry Out Your Flooded Home and Then Tackle Remaining Issues Including Odor
Even after the floodwater is cleaned and residual moisture is taken care of following flood damage, the odor can linger on for quite some time. The flood water from heavy rains and storms is often filthy and can cause your home to reek if it is not appropriately mitigated.

Professional restoration experts use a variety of techniques and strategies to combat the odor problems after flood damage to your Hampton home. Whether the odors are real or imaginary, SERVPRO technicians can eliminate them using some of the best deodorizing equipment on the market. Here is some of the equipment that is used in the deodorization process following a flood.

Ventilation box fans
One of the most critical factors that cause odors after a flood is moisture content in the air. If the air has a high relative humidity, the door vapors can dissolve in the moisture and reach the nose making them more noticeable. As a result, drying the air can reduce the perception of odors to a great deal. Ventilation box fans achieve this by drying the contents and helping to ventilate the rooms after application of deodorant.

Pressure sprayer/ Electric sprayer
Technicians often use pump-up or electric sprayers to dispense deodorizing compounds and masking agents at a pressure of around 50 psi. This equipment allows the deodorizing agent to be sprayed directly onto the surface being deodorized.

Portable ozone machine
An ozone machine generates a form of highly reactive oxygen called ozone, that can neutralize many odor-causing molecules in the air. Chemically speaking, ozone reacts with the odor-causing molecule and oxidizes them. It is a great technique to eliminate the toughest of odors after a flood, but it can be used only in case of a move-out. All people, pets, and plants need to be evacuated from the premises before SERVPRO technicians can use this technique.

Air scrubbers
Air scrubbers can remove many airborne odor-causing particles and gasses from the air. The device works by drawing in the air through a series of HEPA filters trapping the odor-causing particles. The filters can eliminate particles as small as 0.3 microns in size with an efficiency of 99.97%.

Call SERVPRO of The Seacoast at (603) 433-4300 today to schedule a free consultation regarding your restoration needs.

Click here for more information about the city of Hampton.