Trust Professionals for Mold Remediation in Portsmouth
11/7/2021 (Permalink)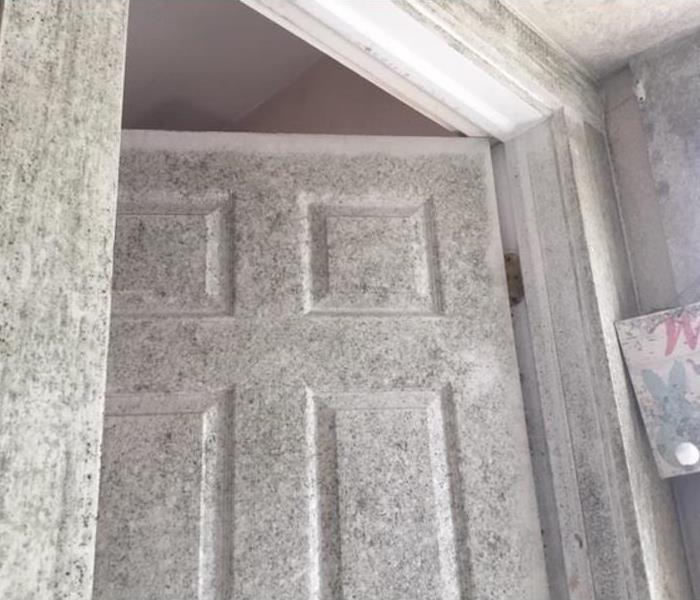 Mold with grow like wild-fire within the first 48 hours. SERVPRO mold remediation specialists have the equipment for the job needed for your property
SERVPRO Has the Expertise to Provide Effective Mold Remediation in Portsmouth
Mold usually grows in humid, damp spaces in any part of a building after water damage. It can easily grow in kitchen areas, laundry rooms, bathrooms, and basements. At SERVPRO, we know that handling a mold infestation might be challenging. Regardless of your situation, we can help.
Our team can perform mold remediation in your Portsmouth residence satisfactorily. Our technicians are extensively trained in providing restoration services. We know where to check and how to remediate mold without spreading excess spores or mycotoxins into the air. It is essential to measure the size and extent of the apparent mold issue. Generally, mold contamination can be divided into:
Small – Less than ten square feet of mold.
Medium – Ten to a hundred square feet of mold.
Large – Over a hundred square feet of mold.
Our SERVPRO team uses advanced techniques and tools to remediate mold. For instance, we can perform containment using heavy-duty plastic sheets, residue-free tape, and extendable poles to quarantine the area with mold. Containment helps to prevent mold spores from getting into other parts of the home.
Our technicians can also vent the containment area with tubes connected to air scrubbers. The machines suck air from the containment, filter it and expel it outside the home. Apart from purifying the air, air scrubbers also create negative air pressure in the containment area. This means that air moves directly from your house into containment through the air scrubber and is released to the outdoors.
When our SERVPRO team enters the containment area, we wear protective gear. If porous items such as carpets and drywall have mold, we remove them. Our team uses various power and hand tools to carefully and neatly remove these materials. Completing this step properly is essential because it makes it easier for us to rebuild the area. We place the moldy materials in heavy-duty plastic bags and use tape to seal them.
After our SERVPRO team is satisfied with removing all mold materials, we can use vacuums fitted with HEPA filters to clean the containment area. We vacuum all surfaces to snag as many mold fragments and mold spores as possible.
When you need mold remediation services, call SERVPRO of The Seacoast, SERVPRO of Dover-Rochester, and SERVPRO of Durham at (603) 433-4300.