Misconceptions About Mold Growth In Your Exeter Home
5/30/2018 (Permalink)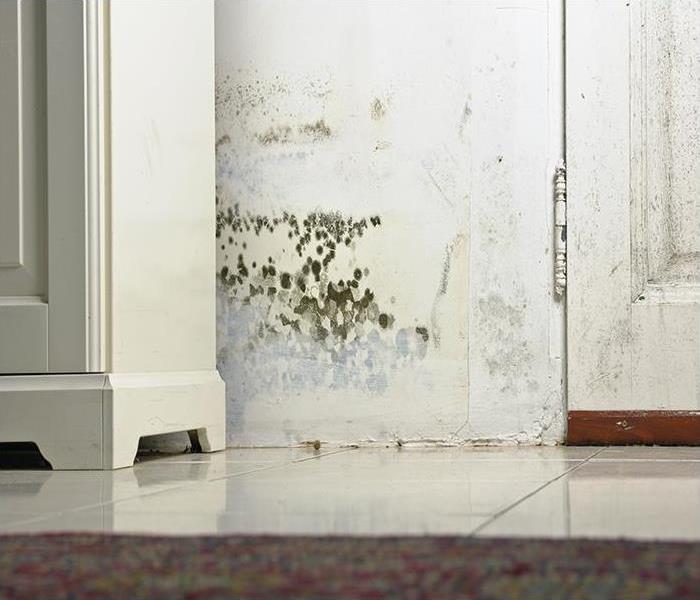 For mold spores to thrive, they only require persistent moisture or dampness as well as warmer temperatures.
Misconceptions About Mold Growth
Many Exeter homeowners do not fully understand mold spores and their behavior, so in turn, they also do not fully understand the ease with which these spores can seat and colonize in a home. While better appreciating the risks to your home, you can better prepare against potential risks, but there are some circumstances like fungal growth that can strike and grow unnoticed for some time if traffic through the area is not high.

Mistakenly, many homeowners have thought that the presence of mold could get attributed to the cleanliness of a home, but this is not the case. For mold spores (which naturally occur in the environment indoors and outside of your house) to thrive, they only require persistent moisture or dampness as well as warmer temperatures. With these rudimentary conditions that many houses already meet throughout multiple time periods of the year, your Exeter home remains at risk for developing mold damage.

Fortunately, our SERVPRO technicians work to keep the situation contained as much as possible from the moment that we arrive at your home. While the initial inspection is a critical element all on its own, preventing the spread of active spores to new areas of your property is a high priority. Our equipment can do much of this job on its own, though air circulation appliances like a heater or AC unit must get shut down for the remediation process.

The SERVPRO professionals assigned to your homework to remove the present mold colonies quickly, but simultaneously seek out the cause of the damage. Preventing this dampness and moisture is paramount to keeping mold from growing a short period after removal again. This process could improve small repairs to areas of your home. For more substantial fixes and reconstruction efforts, you must seek out the expertise of a residential contractor.

It might not be simple to eliminate mold from your life, but with our SERVPRO of The Seacoast team of remediation specialists, you no longer have to suffer its presence. Call SERVPRO anytime at (603) 433-4300.
Click here for more about Exeter.