Understanding the Factors Affecting Restoration of Your Hampton Home After Flood Damage
3/31/2018 (Permalink)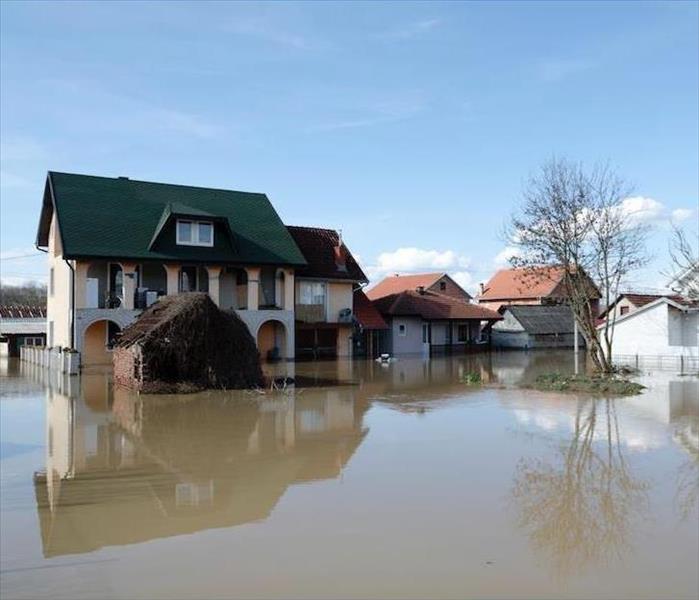 Flooding can be overwhelming to you and your family. Have SERVPRO on speed dial to arrive quickly after a storm and begin the drying process.
Team SERVPRO Has Drying Out Your Home After a Storm Down to a Science
Flood damage due to heavy rains, storms or any other natural cause can have a devastating impact on your Hampton home. The floodwater can enter your home and damage the aesthetics, even the structural integrity.

SERVPRO professionals can help you restore your flood-damaged Hampton home in no time. However, the success rate and the time required for the restoration depends on several factors. Our IICRC certified technicians use a multifaceted approach to eliminate the water and the residual moisture and prevent any significant damage to your home. Here are a few factors that affect the restorability of your home after a flood damage incidence.

The amount of flood water involved
One of the first factors dictating the restorability is the amount of water involved. Understandably, the more water involved, the more time it is going to take to remove it. It is crucial to remove the stagnant water from the property, but it is equally important to eliminate the excess residual moisture as well. SERVPRO professionals use state-of-the-art equipment to eliminate this moisture and prevent any secondary damage after a flood.

The standing water is removed using equipment called extractors. They are available in multiple sizes from truck-mounted to hand-held. The extractors pump out the liquid water in no time, but they can not eliminate the residual moisture from the air; that job is done by the dehumidifiers.

The dehumidifiers are equipment that can remove excess water vapor from the air. SERVPRO technicians use this equipment to dry the air and prevent secondary damage such as mold growth.

The humidity and temperature
Both the humidity and the temperature play a crucial role in the drying process. A combination of high temperature and a low humidity works the best for efficient drying. The ideal temperature to promote faster drying and hence faster restoration is around 70 to 80 degrees. The ideal humidity, on the other hand, is below 40%.
If both the temperature and humidity conditions are met, drying occurs at a faster rate and restoration takes less time.

Call SERVPRO of The Seacoast at (603) 433-4300 today to schedule an appointment with one of our restoration experts.

Click here for more about Hampton.