Need Help with Water Damage in Portsmouth? Call SERVPRO
8/20/2022 (Permalink)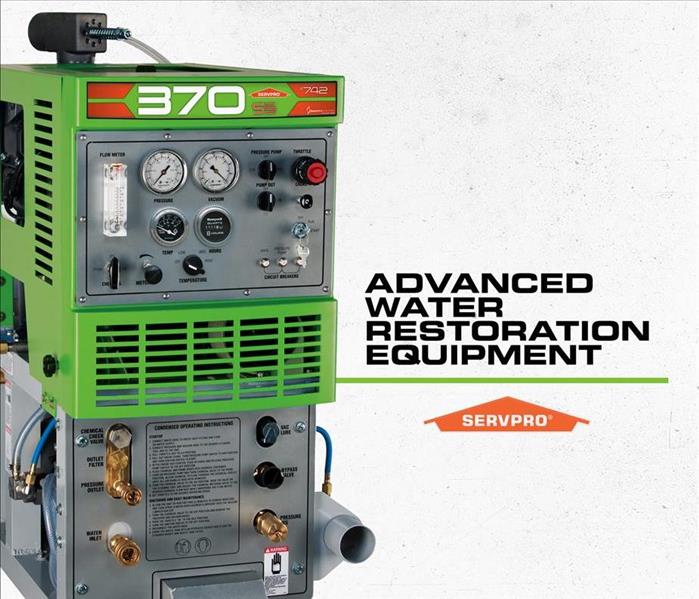 SERVPRO arrives with heavy-duty extraction and drying equipment to mitigate the water damage in your Portsmouth home.
Role of air movers in SERVPRO's water damage repair strategy in Portsmouth
Air movers play a pivotal role in SERVPRO's restoration strategy after water damage to your Portsmouth home. The air movers that SERVPRO techs use produce high-velocity airflow to enhance the rate of evaporation.
SERVPRO techs use air movers to achieve two goals during water damage restoration to your Portsmouth home.
Replace the saturated boundary layer: As water evaporates from a surface, the air adjacent to it becomes cold and saturated, hindering further evaporation. SERVPRO techs use air movers to replace this boundary layer with a warmer, less saturated layer.
Recirculate dry air from dehumidifiers: Air movers also play a significant role in circulating drier, dehumidified air throughout the structure speeding up the evaporation.
How do SERVPRO techs select which air movers to use during water restoration in Portsmouth?
SERVPRO techs use several types of air movers during water clean-up from your Portsmouth homes. Typically, the air movers are rated by the air volume they can move in cubic feet per meter (CFM). However, the CFM value of an air mover does not indicate the airflow velocity that an air mover can generate.
The air velocity moving across the wet surface plays an important role in drying porous material containing large amounts of moisture. Hence, SERVPRO techs use feet per minute (FPM) or feet per second (FPS) as units to rate air movers. Most of the equipment used has a high CFM value without compromising the FPM value.
Call SERVPRO of The Seacoast, SERVPRO of Dover-Rochester, and SERVPRO of Durham at (603) 433-4300 if you need assistance with water damage restoration of your residential property.