The Need for Deodorization in Your Hampton Home Following Fire Damages
7/27/2022 (Permalink)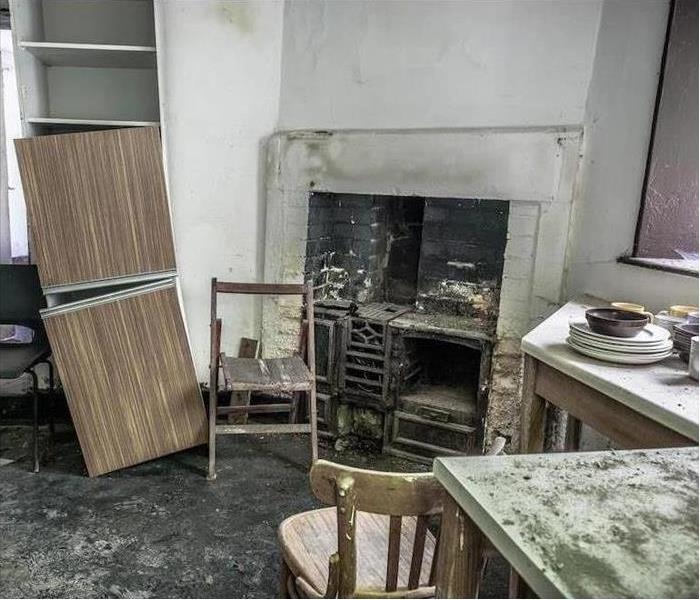 Fire damage can leave behind smells that are not pleasant. Contact SERVPRO to deodorize your property after a fire.
SERVPRO Technicians Understand That Remediating Fire Damage Includes Combating Odors Left Behind
While no one likes to think about unfortunate events like fires occurring in their Hampton homes, it is critical to know what to do when a disaster strikes. While many might consider the damage from smaller fires to be something they can repair on their own, there are many reasons why choosing a professional restoration outfit is always a better decision.
Fire damage to your Hampton home might present itself in several ways, but none of them will be easy to live with and work around. This reality makes a fire in your home something that is difficult to move on from and move forward with, which leaves you struggling to restore the damages that you discover, and possibly unaware of the full extent of the devastation that the recent fire left behind.
The initial inspection that takes place by our SERVPRO professionals can help our team (and you, the homeowner) better understand the full scope of your home's damage. This process also helps our technicians to design a specific plan to combat these effects from the fire and to work towards making your life at home comfortable again as quickly as possible.
Symptoms such as noxious odors often get addressed first because they pose some of the most considerable threats to living in a home after a recent fire. These lingering foul smells can get combated with the use of thermal foggers. The dense chemical compound in our foggers engages the scent lingering in the affected areas of your home on a molecular level, effectively neutralizing them on contact. After this process, the area is left without a scent at all and can get tailored to the homeowner's liking.
Deodorization might be a small piece of the restoration process for you to know and appreciate. Still, it is a typical thorn in the side of homeowners recovering from a recent fire in their house. For this and every aspect of restoring your home from the fire damages that it suffered, call SERVPRO of The Seacoast. You can reach our experienced restoration technicians anytime at (603) 433-4300.