Overcoming Flooding in Your Hampton Finished Basement
4/23/2022 (Permalink)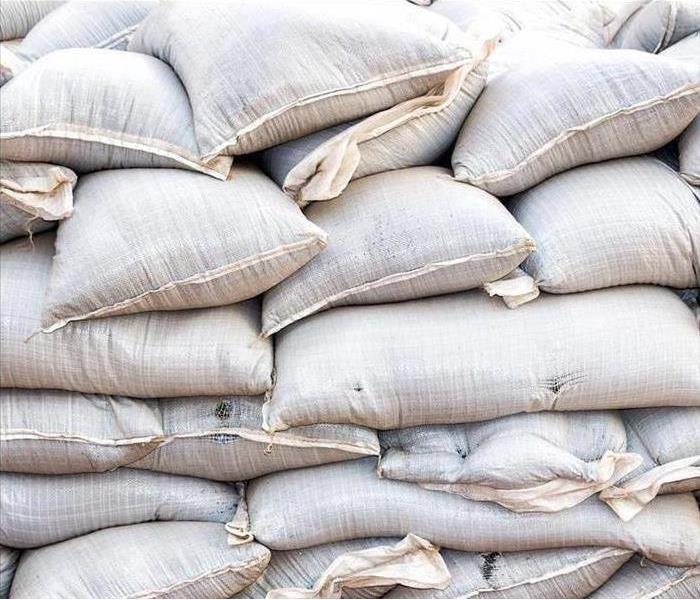 After Sandbag Failure Post Flooding in Hampton, Call SERVPRO for Restoration, "Like it never even happened."
Hampton Area Basement Storm Water Intrusion Requires Expert Extraction and Drying--Call SERVPRO
More disasters could adversely affect your Hampton home than many homeowners here take the time to consider. With the right planning and preparations, these potential disasters do not have to be so threatening to your home, though most do not think over the damage that severe weather and water diversion have on their home until this same damage already occurs.
One of the disasters that many homeowners in the area face is the regular threat of flooding from severe weather situations. The basement levels of your home likely got constructed to withstand much of the pressure from external water pooling and underground springs, but when you have water diversion implements fail (or not exist at all), this pressure gets harder and harder to hold back from pushing through the blockwork of your foundation. The ensuing flood damage to your Hampton home likely becomes widespread and challenging to contend with on your own.

Since so many homes in the area have finished basements, the damage is even harder to contain and limit when unabated water pours through cracks and splits in the blockwork. Flooring is often affected the worst by the flooding, though several inches of drywall from this floor towards the ceiling often require removal to both access cavities that need more concentrated cleanup and drying efforts and to replace unsalvageable drywall to complete restoration.

While extraction is a critical component of our restoration process, of equal importance, is our drying efforts. This approach typically utilizes air movers and dehumidifiers, though sometimes specialized equipment like drying mats and our injectidry system are a requirement to penetrate moist or damp areas inaccessible to conventional tools thoroughly. Blockwork hollow cells often contain hidden pockets of water or moisture that must be extracted.

The more that you know about your house, the better prepared you can be for storms that are persistently a threat throughout the area. Trust our SERVPRO of The Seacoast, SERVPRO of Dover-Rochester, and SERVPRO of Durham flood restoration specialists to help you overcome the water damage and return your home to its original condition. Give us a call 24/7 at (603) 433-4300.