Portsmouth Water Damage to Homes Occurs Daily
4/23/2022 (Permalink)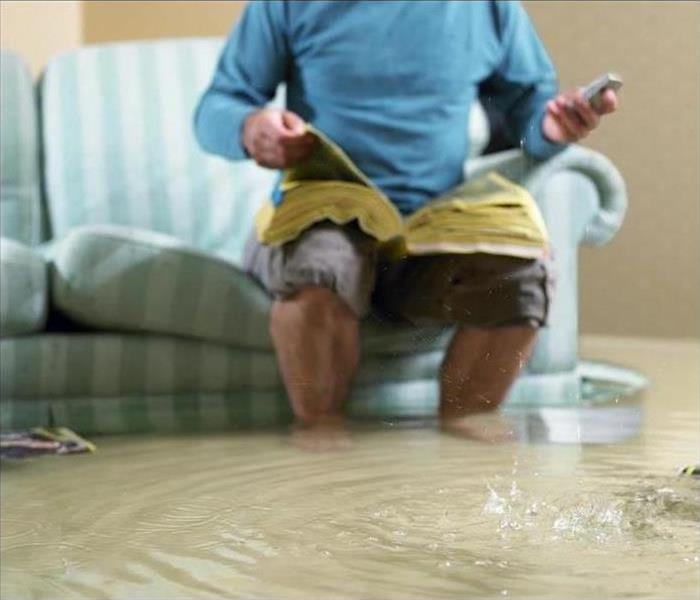 Our Portsmouth neighbor is call SERVPRO for water removal to mitigate the damage in his home, "Like it never even happened."
SERVPRO Advises on Mitigating Damage in Your Portsmouth Property, Then Call Us
Flooding in a home is usually an internal issue. Most of the water that spreads over floors and causes other problems for Portsmouth homeowners and residents comes from broken plumbing or failed appliances such as water heaters and dishwashers.

When water damage to Portsmouth homes happens, the first step is to get the water out. SERVPRO has decades of experience in New Hampshire to quickly accomplish this using highly trained personnel and the most up-to-date equipment in the restoration industry. We use commercial grade pumps and even bring in our generators or generator trucks to ensure an uninterrupted power supply when needed.

We never recommend to customers that they attempt major or even minor restoration tasks. There are, however, a few items they can take care of safely and immediately. Some they can accomplish even as they call our SERVPRO office. We can provide IICRC-certified technicians to quickly restore your water damaged structure.

First, turn off the water. If the damaged pipe or appliance is putting out a constant flow of water, cut it off at the source or shut off the main water leading into the house.

Second, shut down the power. We recommend doing this from outside of the house if there is any chance that the water has gotten high enough to get into the electrical sockets. Besides damage to the outlets, there is the risk of electric shocks.

Third, move only items that can quickly suffer or cause damage. Some varnishes and other finishes on furniture rapidly dissolve when exposed to water. These items need to be removed from the house or at least set on blocks to avoid staining carpets, rugs, and wood floors. Keep in mind that water is heavy and an upholstered sofa can absorb enough so that two people cannot even move it.

When it comes to removing water and restoring the effects left by the damage it causes, you need to contact SERVPRO of The Seacoast, SERVPRO of Dover-Rochester, and SERVPRO of Durham. Regardless if it is a split water line in an Exeter garage or a rusted-out water heater in Greenland, we are here to help. If you need our services, call today at (603) 433-4300.