Efficient Water Removal Services for Exeter Businesses
2/2/2022 (Permalink)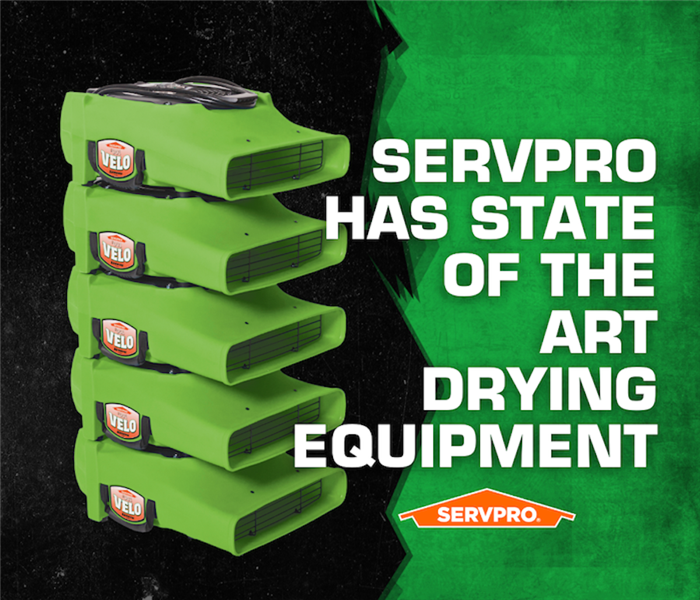 Commercial water damage restoration services by SERVPRO are top-notch. We use state of the art equipment for every disaster.
SERVPRO's Commercial Water Removal Services are Available in Exeter
Water intrusion can happen in any number of ways, especially when you run a busy Exeter commercial property. Once you have a plumbing leak, overflowing toilets, or burst pipes, you need water removal services, and you need them FAST! SERVPRO is available 24-hours a day, and we arrive within hours of your call. With a mixture of experience, training, and the right equipment, you can feel confident that we can help ensure your business gets back up and running sooner than later.
Water removal in Exeter is just one element for your commercial project. We work to formulate a plan that involves extraction and addresses fine details like hidden moisture and odor elimination. When all is said and done, your business will no longer show signs that any water-related emergency took place.

Our Water Extraction Equipment
SERVPRO's Green Fleet comes stocked with industrial-grade equipment and tools to help us achieve our water clean-up and drying goals. Some of the items our technicians may use include:
Extractors – used for cleaning upholstery, carpeting, and handling water removal from floors.
Pumps – used to lift standing water over two inches in depth.
Rovers – also known as weighted extractors, are helpful in pulling up moisture from your carpeted areas
Along with water removal tools like truck-mounted extractors and submersible pumps, our team uses drying equipment and air movers to restore relative humidity (RH) throughout your business. Our powerful dehumidifiers remove moisture from the air, while moisture detection tools help us ensure nothing gets left behind. Should there be irreparable damage to any building materials, we also perform controlled demolition to replace everything with new materials.

Never let water emergencies cause lengthy downtime and the loss of crucial revenue. Calling SERVPRO of The Seacoast, SERVPRO of Dover-Rochester, and SERVPRO of Durham to your commercial property for water removal gets the job done fast. You can reach us around the clock by calling (603) 433-4300, and we can send a team out as soon as possible!