How to Conveniently Handle a Fire Damage Disaster in Portsmouth
8/12/2021 (Permalink)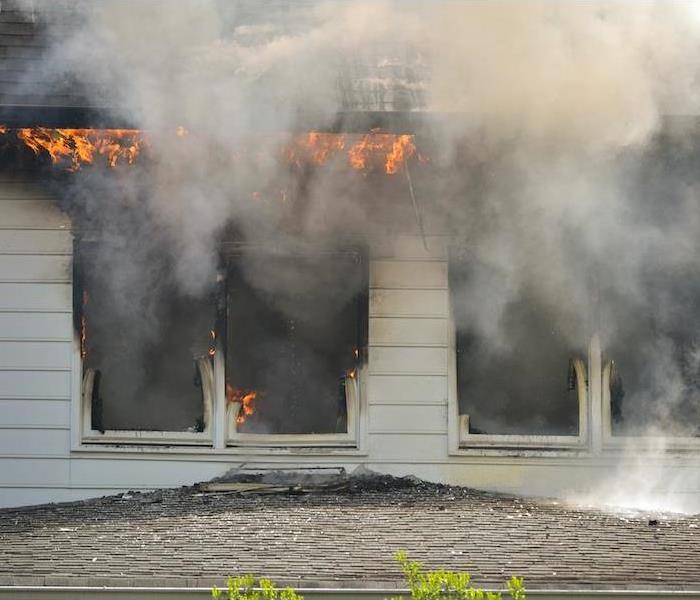 After your home suffers a fire, call our fire professionals for assistance with remediation services right away.
Knowing the Options After Your Home Faces a Fire Gets You Top Notch Remediation Results
It is wrong to think that scrubbing the soot off the walls and cleaning the floors is all you need after a fire damage incident. There are hazardous materials that result from such challenges which need removal services and other contents that require an inspection to determine whether they are salvageable. That is why we advise Portsmouth residents to work with professionals in the restoration industry to prevent avoidable mistakes.
Given that fire damage disasters in Portsmouth are unpredictable, you need to know your options. We recommend that you immediately contact a certified restorer like SERVPRO. Further damage is preventable by calling a professional as soon as the disaster strikes, and that means most of your contents at that point are salvageable.
Fire and Soot Damage Restoration and Cleanup
The soot deposits that you usually see on the walls after a fire never tell the entire story. When left unattended, they can penetrate the walls and make the metal reinforcements corrode. When that happens, the structural integrity of a premise is under question, and it is something that our SERVPRO technicians can work to prevent.
If there is still some considerable heat on your property and we still have to do the cleaning, we know the right cleaning products to use in such a situation. While in some cases, the heat can increase the rate of the chemical reaction and thus enhance the cleaning process, that is not always the case. Different cleaning products are efficient at specific temperatures, and we remember that when restoring your property.
After a fire, smoke residues may mix with fluids and lead to the formation of odors. While some sources of the smells are easy to trace, they can be hard to locate others. Our SERVPRO technicians first identify the causes of the odors and then perform deodorization to neutralize the unpleasant smells. Our restoration process follows the regulations of the state and is approved by IICRC.
SERVPRO of The Seacoast responds fast to all storm, mold, fire, and water damage disasters. Call us at (603) 433-4300 and be served by an industry leader.