How Does SERVPRO Help with Flood Restoration in Exeter Homes?
5/3/2021 (Permalink)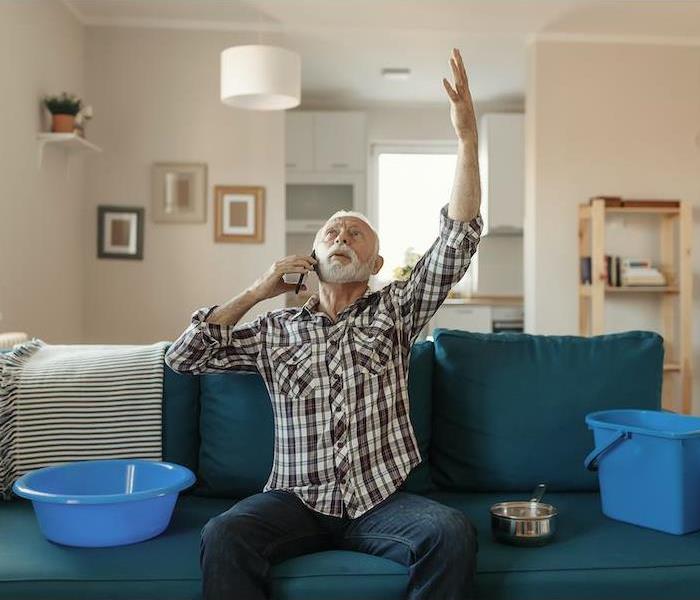 Storm damage removal services are no joke. SERVPRO will be onsite with IICRC techs within 4 hours of the initial call.
From water removal services to water damage repairs, we can help Exeter homes after a flood.
When storms and flood damage impact Exeter area homes and businesses, we have a team of professionals ready 24/7 to help. The path to making these incidents "Like it never even happened," starts with effective mitigation and restoration solutions. We can help clean up your home:
Flood restoration
Basement flooding
Emergency services water damage
Water damage repairs
Mold inspections
Water clean up
How Can Floodwater Penetrate Your Property?
Storms can often be a catalyst to flood damage in Exeter homes. Passing severe weather events like hurricane-strength systems or high-wind conditions can cripple aging roofs or remove the siding. Vulnerabilities from missing windows, damaged roofs, missing siding, or broken/damaged foundation masonry can welcome floodwater into the property.
How Do Water Removal Services Begin After a Flood?
Water removal services can be one of the most vital efforts to get started after flood damage. As rapidly as infiltrating water can pool and collect on surfaces like the flooring, prompt response to remove this standing water can better protect other areas of the property from exposure to flood water migration. Absorption and saturation are concerns for the porous materials and contents in the path of moving floodwater. Because this threat would also come with the possibility of solids and debris, every extractor in our vast inventory is not ideal for flood removal. We use instruments like:
Truck-mount extractors
Trash pumps
Wet vacuums
Is Muck-Out Cleaning Beneficial for the Property?
Natural flooding can introduce several types of solids and debris into the house for responding technicians to contend with during flood restoration. Flood damage recovery begins with removing standing water, which can often reveal settled debris and materials resting on floors and other exposed surfaces. Shoveling up the sludge and remnants of a natural flooding incident can be critical to identifying structural concerns or other damages that exist and require immediate correction. Depending on the disaster, several types of debris and matter can get left behind in your household, including:
Mud
Silt
Organic matter
Vermin
Oil/Chemicals
Where Are Water Damage Repairs Necessary?
Natural flooding often requires some degree of water damage repairs and controlled demolition. With a general contractor license and experienced professionals, we can seamlessly transition between mitigation and cleaning efforts necessary after storm damage flooding and the required repairs or reconstruction. Removing and discarding impacted materials can be a suitable solution to reduce and eliminate bacterial, and contaminant threats present in the house after natural floodwater infiltration. This general contractor license also allows us to reconstruct the vulnerabilities that exist in your home's exterior that allowed for floodwater penetration in the first place.
From flood damage to the destructive storms that can pass through the area, our SERVPRO of The Seacoast team must stay prepared for disasters 24/7. We have skilled professionals ready to help remove floodwater and restore the damage these emergencies can cause. Call us today at (603) 433-4300.