Fire Damage Restoration Services are Available to Portsmouth Residents by Making One Simple Phone Call
4/16/2021 (Permalink)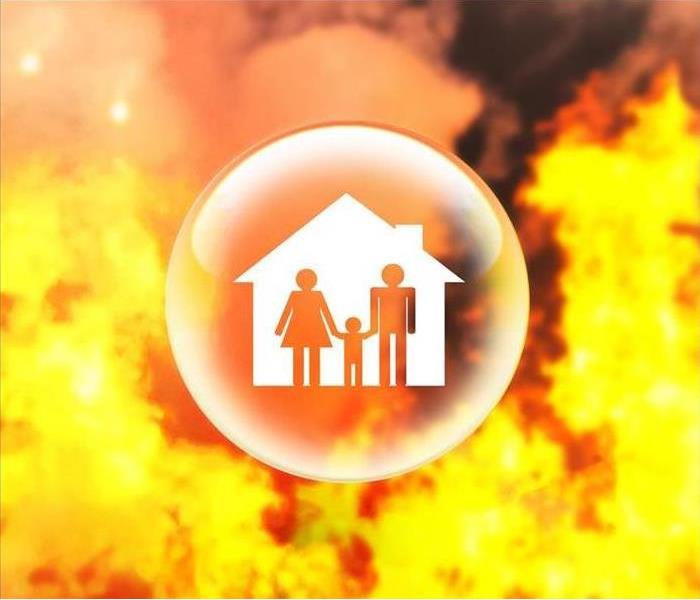 If your home has been damaged by a fire, you need expert assistance with cleanup and restoration. Call SERVPRO for help. We are always available.
When Homes Suffer the Consequences of Fire and Smoke Damage, SERVPRO is Prepared to Help
After a house fire in Portsmouth, the cleanup and restoration process may seem overwhelming to the average homeowner. However, when you enlist the help of professional fire restoration technicians, the process becomes manageable. At SERVPRO, we focus on removing unsalvageable items and eliminating the soot and smell characteristic of fire damage. To achieve the best results, we employ state-of-the-art equipment and industry-grade cleaning solutions tailored to the needs of your home.
Cleaning the contents of your Portsmouth home is as essential as cleaning walls, ceilings, and structural elements. It stands to reason that water and fire damage restoration is typically less costly than replacing each affected item. A one-size-fits-all approach to cleaning and restoration can create more fire damage to your property, which is why our SERVPRO team tailors its efforts to each surface. The following methods are used to clean your home-
House Fire Cleanup Products Can Include:
Dry cleaning- generally used to clean non-grease-based damage or to prepare a surface for wet cleaning. Dry sponges help remove light soiling, often aided by vacuuming.
Wet Cleaning- more aggressive in nature, it is used for heavy residues. As its name implies, water and cleaning agents are involved in the cleanup process. Sprays and foams are included in this category.
SERVPRO of The Seacoast, SERVPRO of Dover-Rochester, and SERVPRO of Durham are available to help all communities around us. Call us at (603) 433-4300 and allow us to leave the memory of fire damage in the past.