Mold Remediation and Prevention in Commercial Buildings in Exeter is Part of a Successful Business Plan
4/9/2021 (Permalink)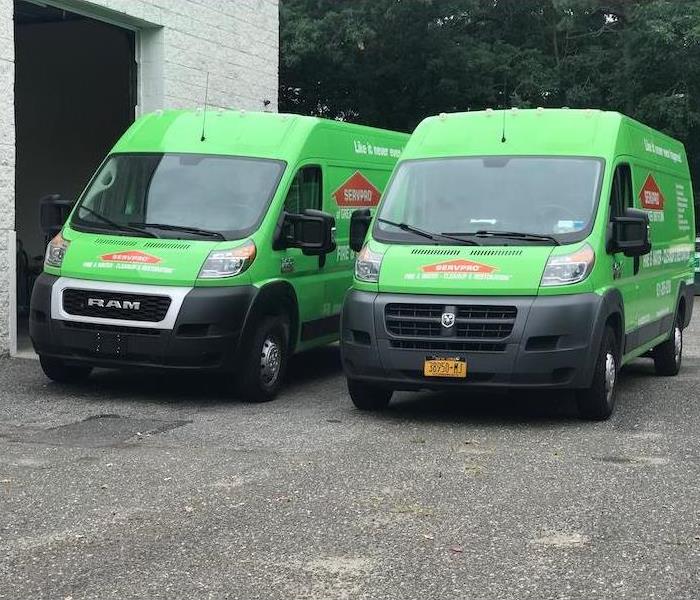 SERVPRO professionals are trained to handle every level of mold damage, Including the odors that come with it. Call us today, we are always available.
Exeter Businesses Needing Mold Removal Services can Rely on SERVPRO.
Regardless of what your business focuses on, you probably have valuable assets and inventory to protect. When excess humidity makes its way into your Exeter storefront, you run the risk of mold spreading. Very often, mold spores proliferate quietly, leaving business owners unaware of the growing problem. Only a professionally trained crew can address the mold remediation process effectively, and time is of the essence.
Commercial clients in Exeter looking for the best mold specialists can call our mold specialists at SERVPRO. Our team applies industry best practices for mold removal and controlling any excess humidity causing its growth. Mold can cause health effects, so personal protection is crucial as our technicians carry out their job. Personal Protective Equipment (PPE), including eye protection, N95 masks, and chemical resistant gloves, is a must when dealing with mold.
Safety in Mold Removal Situations
The first step in keeping safe is assessing how widespread the problem is. To do this, our technicians may ask-
How long has mold been a problem?
Is there mold in the ventilation system?
Has there been water damage in the space?

SERVPRO of The Seacoast, SERVPRO of Dover-Rochester, and SERVPRO of Durham are your best resource when mold is an issue. Contact us at (603) 433-4300, and let us minimize the impact of mold on your bottom line.