How Centrifugal Air Movers Work in Water-Damaged Exeter Homes
2/5/2021 (Permalink)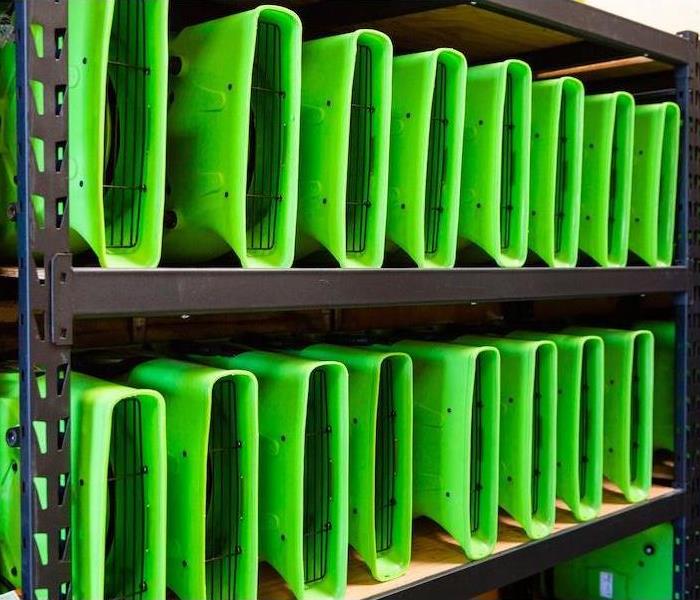 SERVPRO has the experienced technicians with the equipment your home needs after a water catastrophe. Give us a call right away.
This integral drying tool has a distinct purpose in water damage restoration projects.
Water damage can be one of the most challenging situations that your Exeter home faces in its life. Because water disasters can get out of control quickly, it is vital to get mitigation and restoration services started as soon as possible.
While water mitigation in Exeter might hinge on removing standing water, restoration encompasses multiple tasks from cleaning to thorough drying. Several tools are involved in drying your property after surface water removal, including:
Air movers
Desiccant dehumidifiers
Portable heaters
Positive pressure systems
How Centrifugal Air Movers Help Damaged Homes
Centrifugal air movers provide a concentrated blast of warm air directed at a specific point unexposed building materials or contents. These units promote surface moisture evaporation, specifically at the spots where they are directed.
There are multiple tools and strategies involved in complete water restoration. When your home requires mitigation or recovery, you can trust our SERVPRO of The Seacoast team to help by calling (603) 433-4300.