Portsmouth Market Square Experience
12/4/2020 (Permalink)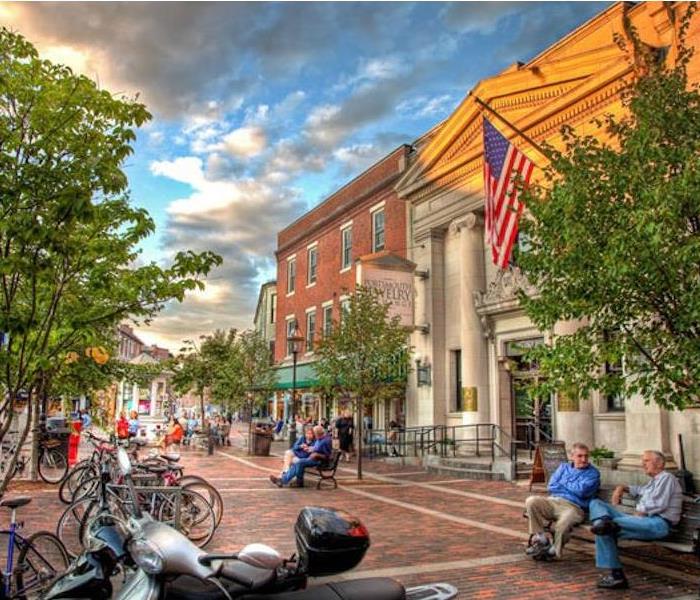 Visit Market Square in Portsmouth while the experts at SERVPRO work to remove all traces of water damage from your commercial property.
Visit Market Square in Portsmouth for a Full Day Experience
The city of Portsmouth was founded in the 1600s and developed into a significant bustling area. Market Square became a central hub for businesses located near the waterfront and emerged in the present day as a tourist magnet after being revitalized in 1977.
Tourists can spend the day visiting:
Galleries
Bookstores
Antique shops
Ethnic restaurants and
Many historical buildings built during the 17th century
There is a great deal to see in Centertown; however, one of the favorites is the 30th Annual Gingerbread House Contest & Exhibition running until Dec 22. Everything must be edible except for the base. Some of the designs incorporate lights into the exhibit, which are allowed and, of course, not edible.
While visiting and viewing the Gingerbread Displays, enjoy the Market Square atmosphere. What would it have been like, living and working in the area during the 1774 revolution with Paul Revere riding to Portsmouth to warn residents that the British were coming with warships to capture the Port!
SERVPRO of The Seacoast, Dover-Rochester, Durham, provides commercial water cleanup services to Portsmouth commercial business customers and the surrounding area. Call (603) 433-4300. We are available 24/7to help with all your water cleanup needs.