How Can I Remove Salt Water From My Portsmouth Home?
5/10/2020 (Permalink)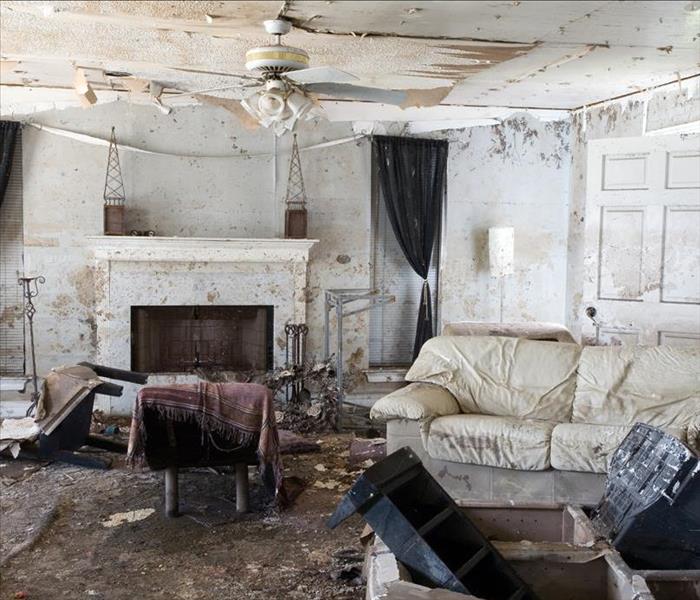 When flood damage occurs in your home it can be hard to take care of. Contact SERVPRO to remediate the damages.
Salt Water Removal In Portsmouth is a Job for a Professional Service
Living close to the water is idyllic. Whether you enjoy swimming, the seashore, or life on a yacht, the calming effect a body of water can have on your soul is like nothing else. Recent weather events teach us that we are vulnerable to the elements, and a rise in water levels can cause saltwater to reach your home.
When you live in Portsmouth, and you face flood damage, you must call a professional service to assist you in the restoration process. Saltwater can seep into your crawl space and other areas of your home, causing corrosion and weakening of structural elements. Anticipate and resolve damaging consequences by reaching out to SERVPRO as soon as the emergency happens. Our team is available 24/7 to meet your needs.
Is saltwater flooding different from freshwater?
Flooding in your home can be devastating, regardless of its source. Ocean water adds a layer of complexity due to its salty nature, which can be corrosive to your home. Your furniture, paint, flooring, and the foundation of your home may suffer as a result of the water. Our professional services at SERVPRO can help you address the needs of each area of your home by taking a targeted approach to the restoration and cleanup.
Many of our customers are surprised to find out that a thorough restoration process requires much more than extracting water. It is a continuous evaluation of humidity levels and gradual extraction of water accompanied by ancillary services focused on restoring the contents of your home. Through this period, our crew at SERVPRO can take action such as-
Isolating essential documents and prepare them for freeze-drying or other document preservation processes.
Removing carpet and other porous surfaces that pose a threat to the overall health of your family.
Pumping water from your home using varying sizes of pumps and extractors and observing environmental recommendations and regulations.
For a full evaluation and action plan, SERVPRO of The Seacoast, SERVPRO of Dover-Rochester, and SERVPRO of Durham are at your service. Call us at (603) 433-4300 and let us work for you. Our goal, like yours, is to leave your home, "Like it never even happened."

Learn more about Portsmouth here.