We Offer Fast And Reliable Water Removal Services In Exeter
10/23/2019 (Permalink)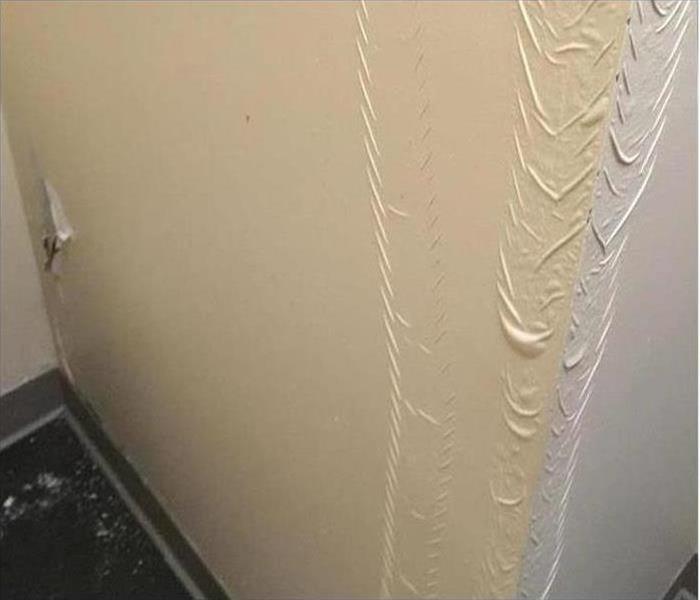 We removed the water damaged drywall, dried and sanitized the exposed wall cavity, and rebuilt the area. "Like it never even happened."
Addressing Standing Water in Exeter Finished Basement Bathroom
The push to make subterranean levels of Exeter homes additional living space increases the value of a property and helps to alleviate situations where families would otherwise be outgrowing their houses. With so many homes throughout the area featuring these finished areas now, our SERVPRO professionals began to prepare for water loss incidents that could infiltrate these rooms and recreational spaces.
A need for water removal in Exeter homes might be more likely than many property owners think. The bathroom in your finished basement is among the closest fixtures to the service line entering your home from the meter pit outside, making it a potential point of rupture or malfunction when pressure fluctuations from the main line occur. Air hammers, or pockets of air that can get into service lines, can separate portions of plumbing and create a substantial mess until you can get the supply line shut down.
Standing water does not stay in one place for long. The migration of these water damages from a ruptured clean water toilet line or sink fixture can spread quickly throughout neighboring rooms. Our SERVPRO team can respond quickly to your call, helping to slow this progression and protect many of the affected construction materials and contents in this lower level of your property.
We have top-tier extraction tools that can help with several inches of standing water, such as our truck-mount pump. This powerful option is the workhorse of our restoration services, removing higher volumes of water at 300 psi. By starting drying efforts as promptly as possible, we can often complete much of these tasks within 72 hours. We can double-check our efforts with infrared imagery to ensure that we have removed all lingering moisture pockets before calling our job complete.
We strive to provide your home with the fast and reliable service that can reduce the need for controlled demolition and reconstruction. We know how quickly scenarios like these can get out of control, and that is why you can reach our SERVPRO of The Seacoast water restorers 24/7 by calling (603) 433-4300.
See more about Exeter.