Our Water Damage Professionals Can Save Your Hampton Home
8/23/2019 (Permalink)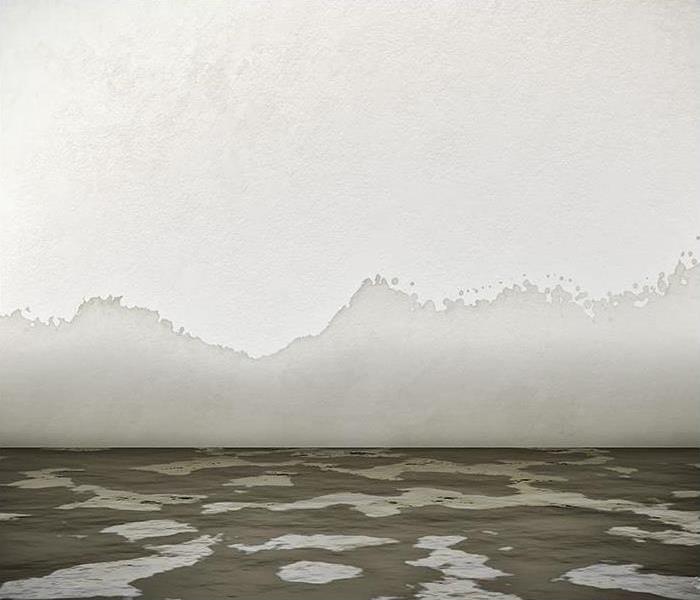 Here at SERVPRO of The Seacoast, we want to return all of our neighbors to a dry, safe home as quickly as possible.
Water Removal Efforts For Hampton Homes
Being midway between the coast and I-95, Hampton is not just an excellent place to live, but a great location for tourists as well. While storms may occasionally interrupt normal operations, homeowners know that most of their issues result from a failed appliance or broken pipe.

To eliminate those issues and alleviate any damage in Hampton, water removal in area homes is key. For SERVPRO restoration technicians, that means getting in quickly to pump out standing water and draw it out of carpets and wood floors. It can also mean special actions like pumping out and drying crawlspaces where needed.

In one home, a broken inlet pipe spilled water through a home while the family vacationed over the Labor Day weekend. It flooded the kitchen and then spread out through the entire first floor. Eventually, the water worked its way through the floors and several inches collected underneath. The owner called within minutes, and a response team arrived to inspect and begin work almost immediately.

Team members started with the interior of the home. These efforts can push more water into the crawlspace, so it has to wait. Since this is treated or 'clean' water, SERVPRO team members pump everything directly into the nearest drain or sewer access if needed.

After completing removal efforts on the first floor, technicians began on the crawlspace. They went in through the access hatch in a closet with a hose connected to a pump. After it started running dry, a technician crawled in with an extraction wand to remove the rest of it from the corners. Finally, they used a dehumidifier over several days to lower the air moisture content to normal levels to eliminate the risk of wood rot in the sub-floor supports.

Since the problem started in the kitchen, team members found that the water had gotten under the linoleum. Over several days, they lifted it, cleaned off the ruined glue, and dried the floor underneath. Once completed, they applied a new layer of adhesive, and carefully pressed it back into position.

Here at SERVPRO of The Seacoast, we want to return all of our neighbors to a dry, safe home as quickly as possible. Our office also serves Exeter and Greenland, so if your home in any of those communities suffered a water intrusion, call us 24/7 at (603) 433-4300 to start the restoration process.
For more about Hampton click here.