We Have The Expertise To Restore Your Exeter Home After A Water Damage Disaster
7/5/2019 (Permalink)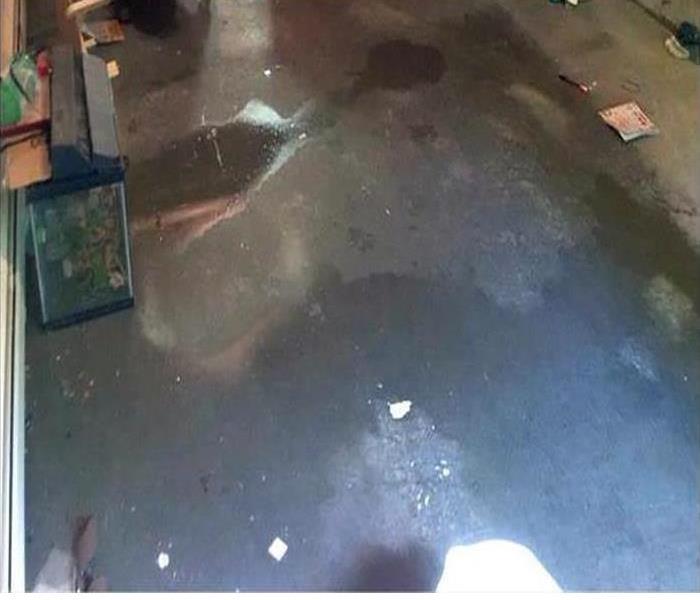 Don't let water destroy your home call the experts at SERVPRO! We are locally owned and operated, ready 24/7, and Faster to Any Size Disaster.
How Vital Is Professional Water Removal for Exeter Homes?
Water loss incidents occurring in Exeter homes always have the potential to get out of control without the right actions occurring quickly. As much as the average homeowner would like to save their time and money off affording professional restoration services, this is often the most credible solution to the situation. Still, for actions like extraction and water removal, how vital is it to seek out the expertise and advanced equipment of restoration professionals?
Knowing what you need for water removal in your Exeter home starts with discovering the answers to three key questions:
How severe is the current damage?
What types of materials have become exposed to standing water?
Can someone else do this faster and more thoroughly to better protect my home?
Knowing the severity of the situation you face can help you to quickly determine whether it is within your skill set to restore. Often water removal tools available to homeowners have limited strength, so widespread saturation can be too much for portable wet-vacs or even submersible pumps. Equipment from a broader inventory, like our SERVPRO professionals can access, can address standing water promptly throughout every affected area of the property.
Secondly, you need to understand where the water damage has spread and what materials have become affected by the standing water in your home. There are specialized tools certified technicians can use that can help to remove water and saturation from carpeting, authentic hardwood flooring, drywall, and even concrete board underneath tile.
Conceding a situation is beyond your resources and skills to help can be a challenge for many homeowners, especially those accustomed to handling problems on their property as it arises. Our SERVPRO professionals can help with a thorough evaluation to walk you through what actions can fully restore your house and get things back to normal quickly.
Gaining an understanding of the emergency in your house can help you to quickly decide if our SERVPRO of The Seacoast rapid response team can help. No matter the source or the severity, our full-service approach to water loss recovery can make these situations "Like it never even happened." Give us a call anytime at (603) 433-4300.
See more about Exeter.