What Can You Do About WATER DAMAGE in Hampton Right Now? Call SERVPRO!
1/24/2019 (Permalink)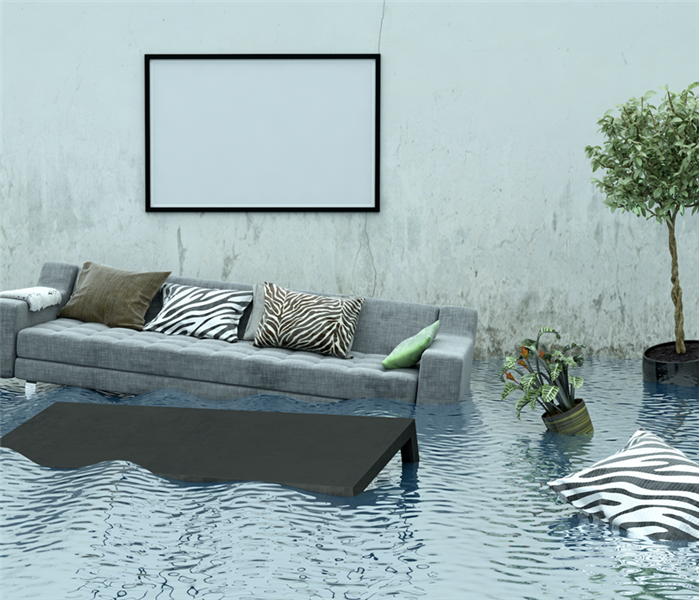 Getting a quick response to your water damage emergency is crucial to help prevent mold from setting in. Contact SERVPRO right away.
Where to Turn for Water Removal in Your Home in Hampton
It is surprising how quickly water can seep into your furniture, saturate your carpet and completely permeate your floors. What may start as a small entry of water into your home can quickly cause great damage and leave you with an urgent need to come up with a water removal plan immediately! When time is of the essence, it is extremely important that you reach out to experts who know what and how to return your home to its pristine condition.

When you need water removal services for your Hampton home, you will do well in calling our SERVPRO team and allowing our Green Fleet to apply its expertise to save your home. Our specially trained technicians will arrive with water removal equipment ranging from high-powered pumps to more manual options so we may remove standing water as well as smaller accumulations in nooks and crevices.

Throughout this process, our team is constantly monitoring the levels of moisture in your home, always with the goal of obtaining a reading that is appropriate for your structure and belongings. The principles of psychrometry, which allow us to understand how materials, temperature, air and humidity interact, guide our technicians through their steps as they remove excessive moisture and begin drying your home and its contents.

Although the process may seem long, it is important to be thorough and at SERVPRO we monitor our progress continuously. Once we enter the drying phase, we utilize air movers, dehumidifiers and other appropriate equipment to help us not only remove unnecessary moisture, but also salvage as many of your belongings as possible. We also enlist the help of air scrubbers to minimize dust and other air-borne bacteria. It is our attention to detail that gives you peace of mind in knowing that we are doing everything we can to make your home look like nothing ever happened.

At SERVPRO of the Seacoast we are equipped to respond to your emergency 24 hours a day, 7 days a week. Our highly trained technicians are promptly dispatched to begin the water removal process as soon as possible while protecting your home's structural integrity and your belongings. All you need to do is make the first call – reach out to us at (603) 433-4300 and let us be your advocate.

Click here for more about Hampton.