The Real Truth Behind Water Damage in Your Hampton Attic
10/28/2018 (Permalink)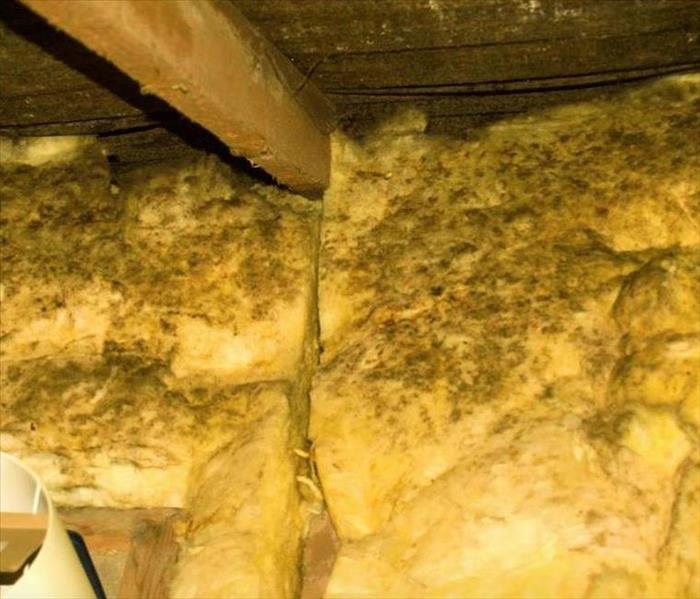 Water damage in your attic can quickly cause structural issues and a mold infestation. Contact SERVPRO to investigate the cause and remediate.
Options for Restoring a Water Damaged Attic in your Hampton Home or Business
Water damage in the attic area may lead to mold growth, wood rot and structural damage. Professional help can stop the leaks from a ruptured sprinkler or plumbing lines and put in place measures to prevent potential future recurrence. When we are restoring your attic, we start by inspecting the entire roof construction and determine whether the roofing has been affected in any way. The inspection allows us to know whether it is necessary to repair or replace some of the structural items in your Hampton home.

Accessing an attic is one of the challenges that our SERVPRO technicians face when performing water damage restoration in Hampton. Though some are easy to access, some have less space, which means we can only carry limited equipment to the site. The moisture may make plaster and sheetrock to start sagging. To increase accessibility and reduce the drying time, we have to remove any damaged sheetrock. If there is wet fiberglass insulation above the wet sheetrock, saving and drying it may be possible.

We use large insulation vacuums to remove and restore the insulation. When working on smaller sites, we may decide to do bagging. The process of removing the sheetrock and insulation may generate much dust. To prevent possible spread to other parts of the building, we have to contain the attic area. We can achieve that by putting the site under negative pressure. In all our work, we always communicate with the adjuster and the client.

If the moisture is coming from a broken water heater or humidifiers, we can check whether it is possible to repair the appliances or recommend a replacement. We can use dehumidifiers to lower the humidity in the area and introduce air space heaters to help dry the site. By performing deodorization, we can address the odor problem if rotting had already taken place.

SERVPRO of The Seacoast has skilled technicians and uses specialized equipment to do the job the right way the first time. If you need emergency services when you face water, fire, storm, and mold damage, call (603) 433-4300 to enable us to make it "Like it never even happened."

Click here for more about Hampton.