Become Familiar With SERVPRO's Proven Storm Damage Remediation Process in Hampton
10/14/2018 (Permalink)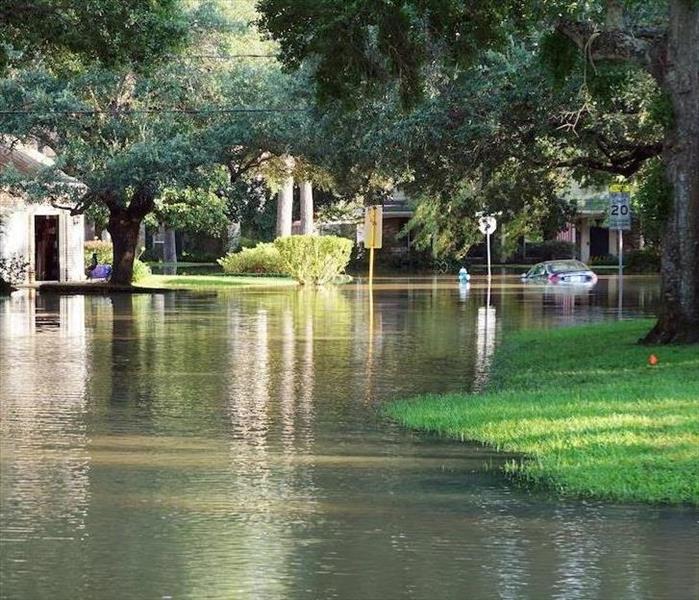 If your home suffers from flooding after a storm, get to safety and then quickly contact SERVPRO to dry out your flooded property.
What Hampton Homeowners Should Expect From Flood Damage Clean-up
The walls, roofs, ceiling, and foundation protect Hampton homeowners from floods. Problem is these structures can give in when you least expect it. In that case, you now have to deal with flood damage. The good news is that by taking the right steps immediately, you can avert further damage to your home. Here is what to expect from flood damage clean up.

Inspection of your home
Flood damage in your Hampton home can promote mold growth and structural problems. To prevent this, contact SERVPRO flood mitigation experts. As trained technicians, the first step we take is to inspect your home. Afterward, we use hygrometers and moisture detectors to measure moisture content and damage to your floors, ceiling, walls, and baseboards. To find hidden water behind ceilings and walls, we use infrared cameras.

Water extraction
Using advanced water removal equipment that includes gas powered pumps and truck mounted units, we remove any standing water from your home. Simply put, we remove hundreds or even thousands of gallons of standing water from all rooms. By doing this, we help to fast-track the drying time and prevent secondary damage. The time taken to remove water depends on the total amount of standing water and the size of your rooms.

Monitoring and drying
The drying process begins after the removal of the standing water. In this phase, SERVPRO IICRC certified and flood damage specialists are going to dry your home. High-speed air movers and dehumidifiers circulate airflow in your home and fast-track the drying process. During the drying stage, monitoring and documentation are done. This involves checking the dehumidifier's intake, humidity levels, and output temperatures.

Once drying is complete, we remove the water extraction and drying equipment. We also clean your furniture, clothing and other belongings before moving your stuff back in your home. Now, your home is safe to use.

SERVPRO of The Seacoast is a leader in flood damage and mitigation and we help families overcome the devastating setbacks caused by floods. To restore your home back to its pre-flooded state, call our 24/7 emergency line at (603) 433-4300.

Click here for more information on the city of Hampton.