What Everyone Must Know About Storm Damage in Portsmouth
8/4/2019 (Permalink)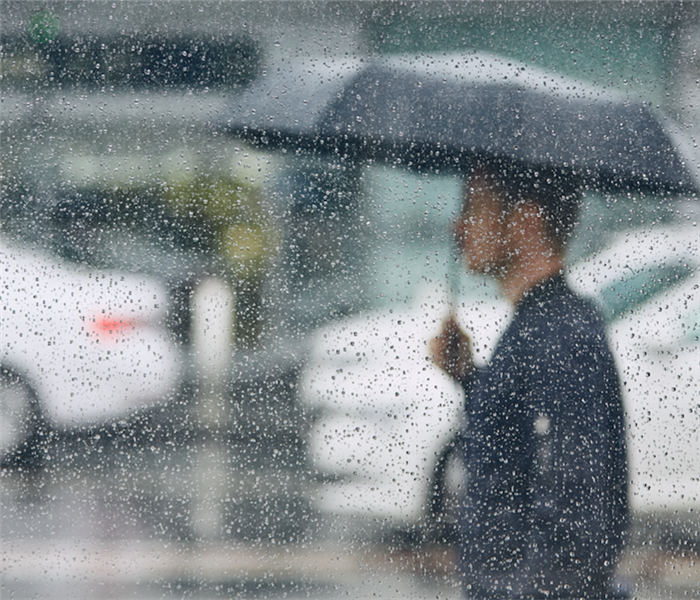 Storm damage can accumulate rapidly. Call the professionals at SERVPRO today for remediation assistance.
Coastal Challenges Worsen Flood Damage in Portsmouth
The Piscataqua River delta hugs Portsmouth on its journey to the Atlantic. Rising sea levels are a concern in the area, and when heavy storms sweep through storm surge is part of the challenge if a home floods. Groundwater near the ocean and freshwater rivers that empty into the sea already experience heightened levels of salt and other minerals. The denser saltwater pushes into the estuary beneath the outflowing river water, making its way upstream.
The aftermath of a fierce summer storm in Portsmouth causes flood damage in the lower levels of your home. Professionals should always manage flooding recovery. The water is, by definition, contaminated, possibly toxic and in need of containment and appropriate disposal as hazardous waste.
Added salt and minerals can accelerate and increase the damage water does on its own. Wood framing and other cellulose-based building materials can weaken because of the salt load, showing the effects even after extraction and drying. Delignification, a process where the glue-like substance that holds the cells together is reduced or removed, is an additional stress when salt contaminates the floodwater. SERVPRO's Institute of Inspection, Cleaning and Restoration Certification (IICRC)-trained managers and technicians are familiar with saltwater complications and adapt mitigation and remediation strategies to respond to the issue.
Our experienced project managers assess your flood damage, directing crews to secure the exterior if necessary. Water deeper than two inches pumps out, then we continue the floodwater removal with high-efficiency extractors. Our SERVPRO technicians might flush with freshwater if our experts deem it necessary. Because the floodwater likely contains other contaminants like sewage of road and lawn chemicals, we clean the affected surfaces thoroughly and treat with EPA-registered antimicrobial products.
Throughout the project, we monitor moisture levels and seek to find hidden water in building cavities and cinder block cells. We use a range of solutions to release trapped water, including drilling holes in mortar joints and making flood cuts in paneling or drywall. Once SERVPRO is sure all standing and pooled water is gone, our IICRC-certified Applied Structural Drying (ASD) technicians use moisture data to determine drying goals. We place air movers and heaters to facilitate the movement of water out of structural components into airborne vapor. Heavy-duty dehumidifiers remove and collect the water for permanent disposal outside of your home.
SERVPRO of The Seacoast stands with you after flood damages your home. We have the training, equipment, and experience to make it "Like it never even happened" with one call to (603) 433-4300.
Click here to see more about Portsmouth.